Build a viral campaign with KickoffLabs pages and get "The Only Launch Checklist You'll Ever Need."
Signup below if you have a business to grow!
What you get for signing up....
"The Only Launch Checklist You'll Ever Need"
Simply the best resource for growing your subscriber list so you don't launch to crickets. Perfect if you know nothing, but still a great checklist for anyone creating a viral campaign.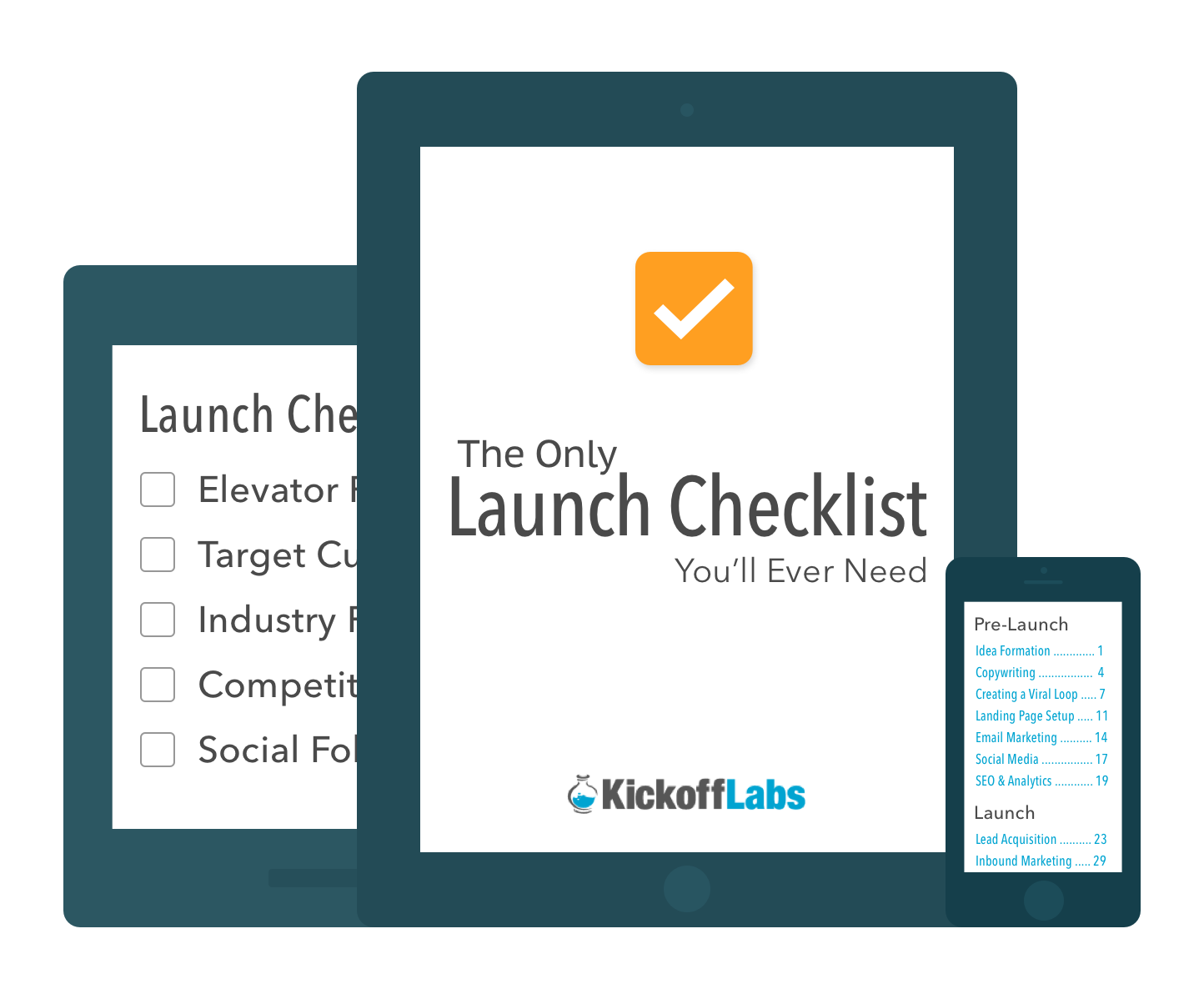 KickoffLabs - More Leads with Social Referrals
KickoffLabs makes creating viral campaigns simple with landing pages, embeddable opt in forms, and referral focussed thank you pages that can be easily gamified and added to any existing email capture campaign. Check out a sample viral thank you page...
84% of signups came from the KickoffLabs Referral System!
"Since we launched over 20,000 people have signed up and 84% of our sign-ups have come through someone who signed up and later shared our page with a friend"
-Dan Meropol, PowerToothpaste